I realize it's been a LONG time coming, but in it's first form my new website has FINALLY arrived and is viewable on your desktop AND mobile devices!  New work will appear periodically and I will be sure to post upcoming shows and where you can find an original Kristina Marie Design.  Or just order what you want right here!  I will be working on improving the image quality as well, one step at a time.  See an article about me and my jewelry in the latest issue of Westsound Home & Garden!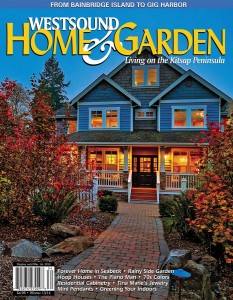 Right now you can find an original Kristina Marie at:
The Ventures Store – Pike Place Market
New location at SeaTac Airport Concourse C – (opening in Jan. 2014) Details to come!
Wisdom, Wealth & Wellness  – FASHION & FINANCE – A Ladies Night Out – Sponsored by Morgan Stanley
Wednesday, December 11,  5:30-7:00 pm
The Cavalon Place
2011 NW Myhre Rd. Suite 302
Silverdale, WA 98383
RSVP Required for the event by Dec. 6 to Tiffany or Jan at 360-613-1968 or 360-613-1993
Drinks and hors d'eouvres begin at 5:30
TRUNK SHOW! Friday, December 20, 10 am – 3 pm – The Ronaldo Mendez Salon, 9216 Bayshore Drive, Silverdale
And, as always, a face to face meeting with my collection – drop me a line!