At long last, what you have been waiting for, the Kristina Marie Designs Custom Jewelry Online Store!  Jewelry for your everyday, anytime.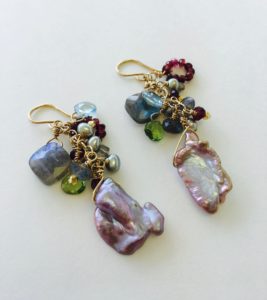 My full inventory will remain in-store at Two Sisters Fine Jewelry in Manette, including the pieces that are online.  New work from the bench will come to the online store first so you get first look from wherever you are!  Many of the pieces, as usual, are one-of-a-kind, so if you love it you better get on it!
Fall Roadshows:
Friday, October 7, 5-8 pm
The Lisa Stirrett Glass Art Studio
9536 Silverdale Way NW
Silverdale, WA 98383
Saturday, October 8, 2-4 pm
Intimate Private Showing on Queen Anne in Seattle
Email here for directions and RSVP
Saturday, December 10, 10 a.m – the Annual Two Sisters Fine Jewelry Christmas Party and Sale!