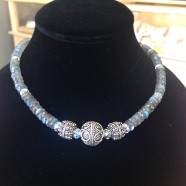 Two Sisters Fine Jewelry in Manette
Kristina Marie Designs entire collection in residence, 1:00 pm Aug. 12 – Aug. 24!
1100 Wheaton Way Suite E
Bremerton, WA 98310
(just over the Manette Bridge in Manette next door to Subway)
Store hours:
M-W 9-5
Fri-Sat 9-5
Closed Thursdays and Sundays
Actually, I'M the one on vacation, so you can find the ENTIRE collection of my work at Two Sisters Fine Jewelry while I'm away!  There is still lots of new work to see!