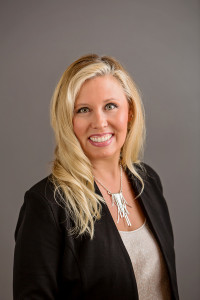 KRISTINA BRIGHT, GIA Graduate Diamonds, GIA Graduate Pearls, GIA Accredited Jewelry Professional
Ever wondered what it would be like to have your own private designer?  Wonder no more.  Experience the designer's touch, what people far and wide have enjoyed who work with me to create the jewelry they 'live' in.
I've made some very specific choices about my jewelry business by focusing on the things I WANT to do.  I want to know my clients. I want to create custom work that fits each person.  I want to provide excellent customer service.   Running a small business has been the right fit for me to have flexibility to raise my kids and make my piece of the world a better place.   So check out the gallery, come to a show, read up on my doings in the blog, and if you care to know more, read on!
The Background
I've had tools in my hands since I was 8 years old.  Jewelry has been a passion of mine most of my life, and I turned that love into a small business in 1990.  My beloved Grandma Norma had a collection of jewelry I spent hours playing in as a child and it still sparks my imagination.  Today my jewelry is a venture that I pursue with passion, still out of my home in Silverdale.  Creating beautiful wearable art and providing excellent customer service are my top priorities.
Each person has a unique connection with my jewelry.  Kristina Marie Designs is a personalized jewelry design service and consultancy.  My goal is to bring the designer experience to the individual.
My educational background is in the fine and performing arts with a B.A. degree in Music, Vocal Performance and advanced studies in Theatre at Seattle Pacific University.  I will forever be grateful for my musical background launching a very creative life!
The Jewelry
I handcraft my own clasps, circles and ear wires of Fine and Sterling Silver and gold upon request. Each piece is made by me and incorporates fine quality freshwater pearls, gemstones, genuine Swarovski crystal and handmade glass.  The hammered details in my work are forged with high quality German tools and polished to a high luster shine.  I also use a variety of hand-tools for the custom texturing on some pieces.  Sometimes I even make my own glass beads to incorporate spots of color and texture into my larger works.
Awards
Best of 3D Art- Old Town Silverdale Art Walk, September 2009
Collective Visions Gallery Show (CVG Show)

2010 "You are My Sunshine" ring
2016 "Tribal Dance" necklace

The RAGS Wearable Art Show Marketplace and Gallery, 2010, 2011, 2012, 2014
More about Me
The arts as a whole have been a constant throughout my varied life, and for the most part, integrated into much of what I've done even when it's not directly related.  I first began my jewelry business back in 1990, making just a few unique pieces, which frankly I didn't really sell, I gave as gifts.  The common wisdom at that time, and still is in many cases, was a paradigm of manufacturing; making many copies of the same piece and selling them to boutiques.  I was not really interested in doing that, so I tabled the idea while my then-husband completed his graduate degree at Duke in North Carolina.  With my daughter, Madi in tow we returned to Washington in 1997 and soon after I was mom again to my son Parker.  Still dabbling in my jewelry (but just a little because small things and small ones don't mix well!) I took a position as Director of Music Ministry at Bremerton United Methodist Church.  My jewelry business slowly began taking shape again during my time at the Church until one day when my son was about 4.  On a field trip to the food bank one of the moms was looking at the bracelets I'd made for Christmas gifts that year.  My 'aha' moment came when that mom asked if she could buy some for gifts too; realizing in that moment maybe there was a market for custom pieces.  That idea has morphed over the years but my core value is still the same; making custom handmade pieces and standing behind my work.  That mom is also still a client and has enjoyed many Kristina Marie Designs originals over the years!
My journey has also intersected with other projects and people that have enriched my life and business.  In 2004 at the same church I met a man who had been homeless and living in his car.  His journal of his experiences became a book with the help of Sandy Rice and "Breakfast at Sally's" was born.  Also assisting with the editing and promotion of the book I traveled with Richard all over the US talking about the issues surrounding homelessness.   A song I wrote and performed frequently at events and the corresponding sterling silver pendant "A Place Called Home" has been sold all over the US, commercially cast from my original but hand finished in my studio.
Working with the book led me to join the Advisory Board of our local Salvation Army in 2007 and I learned much more intimately how much that organization impacts the lives of some of our  most vulnerable citizens.  While my business had done pretty well considering the changes in the economy, I went through some pretty serious life changes including a divorce, which were devastating on many levels.  Jewelry gave me great freedom in being a single parent, but the larger instability was taking it's toll on me.   Kind of 'out-of-the-blue' in August of 2011, The Salvation Army offered me a full-time position as a campaign manager to run a Capital Campaign for a building project in Bremerton.  It proved to be just the stability my kids and I needed and also informed me of another great skill I did not know about – fundraising!  My jewelry business and musical background prepared me in ways I did not realize for development work and have successfully completed at $3.6M capital campaign to build a new Hygiene Center for our community.
Giving back continues to be a core value for me in all that I do, and I am grateful for the people in my life who have walked alongside me on my journey.  Now with my wonderful  husband Don in my life (married in 2013) and our grown children (and even a grandbaby!), life has taken on a different (although no less busy) pace.  My jewelry at long last is taking a front-row seat where I can enjoy both the creating and helping make the world a bit more beautiful.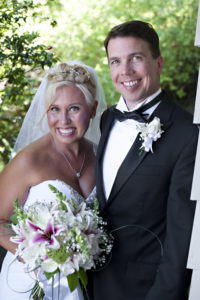 Testimonials:
"I have bought many pieces of jewelry from Kristina Marie for my wife and she has loved every one of them.  They are of the finest quality and craftsmanship.  She is always willing to work with me on the design and has designed many special one-of-a-kind pieces for her.    I highly recommend Kristina Marie for any of your jewelry needs.  You won't be disappointed at the quality, uniqueness, craftsmanship or price!"
—Rick W.